Denise Baton
Owner, Editor-in-Chief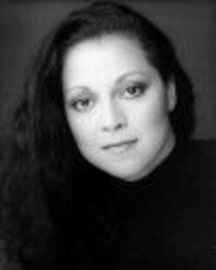 Denise Baton began writing professionally when she was hired as researcher for a small production company in Santa Monica.The position evolved into writer/producer on the project, The Shaping Of America, a series of historical spots on American history. A forerunner to the popular Ken Burns style of dramatic portrayals of historical figures and events, The Shaping Of America featured narrators, Sally Kellerman, Robert Guillaume, Dennis Weaver and was voted Favorite Series.

Denise has a journalistic background and has worked for Brentwood News and Venice Art Magazine interviewing and reviewing the work of personalities as illustrious as the beloved Dizzy Gillespie and the well-respected Chris Connelly, editor of Premiere Magazine.

"The Ticket," Denise's first short story, was featured as Publisher's Choice in FUTURES magazine. Denise has a strong background in film and theatre. Her production company, FROG MOUNTAIN PRODUCTIONS, INC. recently co-produced the short film, CRAWLSPACE, with AMPHION PRODUCTIONS. CRAWLSPACE is a zany horror comedy based on an original script by Sara Caldwell. Look for it on the film festival circuit upon completion of post-production.
Photos from the set of Crawlspace:
Actor Anthony D'Amato finds
himself in the crawl space


Crawl Space star, Melissa Pursely, in make-up

Nadine Bozon-Vialle
Photographer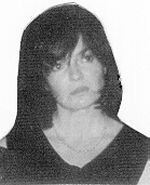 Born in France, Nadine Bozon-Vialle studied art at the BEAUX ARTS ACADEMY in Lyon. She developed an interest in black and white photography.
A photography contract in New York brought her to the states in the eighties. Ultimately, she has established herself in the artistic communicty of Topanga Canyon just south of Malibu in Southern California where she co-owns a design company.


S.R. Koogler
Copy Editor

I'm a freelance writer and copy editor, with mystery stories in Futures and Murderous Intent Mystery Magazine. I am currently the story editor for Somniloquy magazine and am working on a novel.

Kimberly Brown
Associate Editor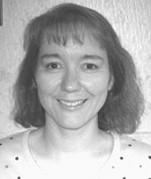 Kimberly Brown has always loved reading and writing--mostly mystery and horror stories. Growing up, Rod Serling was her hero, and she read just about every short story he ever wrote. She writes traditional and cozy-type mysteries, as well as the occasional horror or literary story. She's even been known to write a poem! Kimberly's first published story was a flash fiction piece in Murderous Intent Mystery Magazine. Since then, she's had numerous short mysteries on the MysteryNet site, a mystery in the Barnes and Noble anthology, Crafty Cat Crimes: 100 Tiny Cat Tales, and a vampire story in Dreams of Decadence Vampire Fiction and Poetry. She will have a story titled THE CHAIN LETTER in an upcoming edition of Futures Magazine. She currently writes the markets column for the Georgia Writer's Newsletter and archives the markets at http://www.dreamwater.net/krbrown.
Phil Mann
Acquisition Editor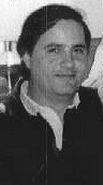 Phil Mann is the author of textbooks in mathematics and computer programming. He has two film script sales to his credit and has written a variety of short pieces that have been published in magazines and in book form. His mystery story "Touch of a Vanish'd Hand" is included in the anthology A DEADLY DOZEN, which was produced by the Los Angeles chapter of Sisters in Crime. He has been editing both fiction and nonfiction for the past decade and has also found work as a ghost writer.
In his spare time, he is a lawyer, though he hopes this fact will not be held against him.
Ron Brown
Newsletter Editor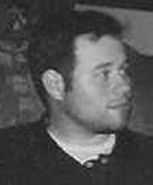 Ron Brown began writing seriously again a couple of years ago after a long time away. He has placed a small number of stories, including his first story publication in FUTURES.
He has an as of yet unpublished suspense novel and is working on another as well as a young adult series in collaboration with another writer. They are certain that the love of mystery that existed for the Hardy Boys and Nancy Drew still exists with the younger market today.
Bob Stevens
Columnist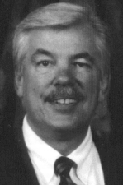 During a career spanning more than thirty-five years as a private investigator, manager and trainer of investigators, Robert A. Stevens has worked cases involving organized crime, commercial frauds, drugs, gangs, murders, burglaries, domestic disputes and insurance claims. He was the investigator for a cruise ship, consulted with federal task forces on organized crime, and served three terms as a District Governor of the California Association of Licensed Investigators.
His short stories have been published in RED HERRING Mystery Magazine and FUTURES Magazine. He's a member and past vice president of the Orange County California Chapter of Sisters in Crime. He has written a couple of as yet unpublished novels, and is currently working on a novel featuring a cruise ship investigator.
Byron McAllister
Columnist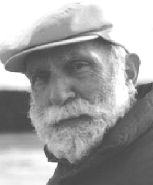 Byron McAllister has always been intrigued by whatever appeared to be "fundamental." This led him,successively, into chemistry, physics, mathematics, philosophy, and now mystery writing.
These days he usually teams up with his spouse to write, though the columns in MYSTERICAL-E are his own. He's published some technical and historical papers, a couple of dozen poems, and half a dozen mystery short stories, and has written lots more, including some unpublished novels. He feels that all that qualifies him to have strong, if variable, opinions on everything.
Benjamin Jones
Reviewer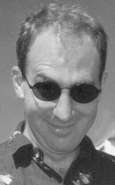 Benjamin Jones, born in Toronto, Ontario, has lived in Rhode Island for most of his life and graduated from Rhode Island College, class of '94.
He has sorted mail for the state, cashiered in a discount bookstore, and entered date for a social service agency. He angrily denies rumors of having "a beautiful soul."
Jodie L. Ball
Reviewer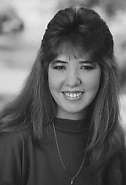 Jodie L. Ball lives in a suburb of Denver. During the day, she's a paralegal for a mergers and acquisitions attorney. She uses her free time to pen short mysteries and the occasional mainstream short story.
Janell Schiffbauer
Web Design/Administration



Over the past 10 years, Janell has authored a number of educational and special interest web sites, articles, and newsletters.
Growing up in a show biz family left a lasting impression. A huge movie and science fiction fan, Janell collects and creates movie replica costumes and props. She writes and appears in onstage costuming competition skits several times a year and has won numerous awards for her work.
Janell currently resides in Southern California with actor/prop maker Mike Logan Schiffbauer and is the mother of six children.
Patricia "Pat" Harrington
Associate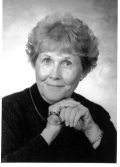 Pat Harrington began a lifelong interest in mysteries as a kid. Like many a mystery fan, she began as an avid reader of the Nancy Drew and Hardy Boy Mysteries. She has spun that interest into her writing as a professional grant writer and as a mystery author. She writes grant programs to help communities and organizations fight crime and drug and gang activity. She writes mysteries in the traditional/cozy genre that often have social and historical issues as subplots.

Her short short mysteries have appeared on Mysterybooks@About.com and her Agatha Christie spoof, "Murder on the Leavenworth Express," was published in the webzine, NEFARIOUS, Tales of Mystery. Another short story, "Murder So Sad," will be appearing in Murderous Intent Mystery Magazine. Her article, "What I Am Is Peeking Through My Writing," was published in FUTURES magazine.

Pat's first novel, Death Stalks the Khmer, is a traditional mystery. She has a work-in-progress novel set in Ireland, Death at Athenry.